Jayme Brunson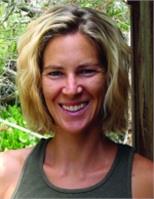 The only thing Jayme would enjoy more about instructing is if you were all cats. A Certified Holistic Health Coach, Graphic Artist, triathalete, cyclist and runner she has all the tools to get you to your fitness goals. With a playlist that has cuts to hammer with, sprint with and meditate with, you can strength and engage your heart in a soulful mind-body workout.
Jayme Brunson instructs the following:
Our signature 45 minute class filled with rhythms motivating you to move. Enjoy a high energy training session guaranteed to move you along on your health and fitness path. Your instructor will coach you through variable intensity intervals, throw in some climbs, a mix of sprints and some endurance work always maintaining proper techniques to insure you get the most out of your workout. The ride is designed to strengthen your body and inspire your mind.




This is where we blend a cardio party, Ride, with an upper body workout to tone the arms, Reps. Half of the class will be riding and half of the class will be weights on the bike. Because we need the room, we will limit the number of people to this class so everyone has the room they need to move their arms.




Our signature Tribe ride with a twist- in honor of Avicii's recent passing we wanted to do a tribute ride with all of his amazing music, we swear he created music just for us to enjoy our rides! Come hear new songs or some of your forgotten favorites! It's all about celebrating life and having fun!!